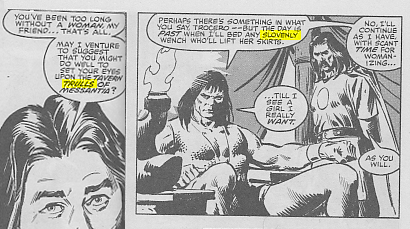 Trocero: You've been too long without a woman, my friend… that's all. May I venture to suggest that you might do well to set your eyes upon the tavern trulls of Messantia?
Conan: Perhaps there's something in what you say, Trocero–but the day is past when I'll bed any slovenly wench who'll lift her skirts.
Conan loves to roll on the random harlot table, but he hates to roll a 01-10!