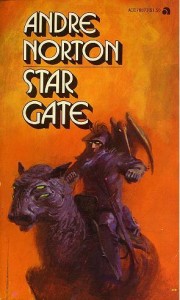 "Did you not know that Lord Dillan is also a healer? He has taken the Inner Path, been a disciple of the Forest, with the Seven Feasts and Six Fasts behind him these many years."
-Andre Norton, Star Gate (1958)
When I saw this as a descriptor of someone's rank in a religious organization, I thought, "If he underwent a feast or fast every time he leveled up, that would put him at level 14 or higher." Level 14 is pretty high in any edition: it's around the time when someone should be world-famous.
The "Seven Feasts and Six Fasts" has a nicely ritualistic sound to it, and it dovetails with D&D spell lists, which already contain Heroes' Feast and Traveller's Feast. We just need a couple more feasts and fasts and we have some nice rite-of-passage flavor for clerics: and we have an in-game way for people to describe character level.
You might be able to base a cleric build around this – someone who gets a little class feature every level based on the feast/fast undergone. The actual ability might be on a fixed schedule, or shuffled, so that one cleric gets the Feast of St. Cuthbert ability at level 1 (maces can be used as holy symbols) while another doesn't get it till level 10.
Holiday project: Come up with some feasts and fasts, along with the mini-power they grant!
Tags: everybook