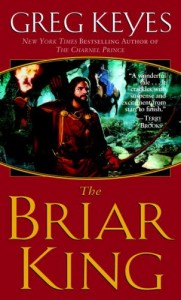 With Thaniel under one shoulder, he climbed the bloody steps of the massive central tower, remembering when he trod it last, in chains, on his way to fight in the arena, how the gilded balustrades and strange statues had glimmered in Skasloi witchlight. It had been beautiful and terrible.
-Greg Keyes: The Briar King
The phrase that caught me here was "strange statues". What are some examples of strange statues?
a living statue, rooted in place, perhaps with a single purpose (to remind men of the evils of a long-ago emperor) or quirk (chews tobacco and spits).
a strange combination of person and animal (for instance, a half-man, half-horse: the left side's the horse)
a combination of person and office furniture
a statue of a tall bird-headed man. Occasionally, if you're alone in the room, it will whisper, "Pss! C'mere!" and when you go over to it, it will pretend not to notice you.
a row of 11 busts that each answer your questions. Each talks in a different musical tone, so, by asking them short questions in the proper order, you can play a tune.
a statue of the previous emperor: his eyes and mouth are cuckoo clocks.

I can see how, in the Skasloi witchlight, these statues would be beautiful and terrible indeed!

Tags: everybook