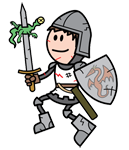 Thanks to you guys, we blew away our "1% of the OOTS Kickstarter" goal! That means that every $22+ backer is getting, in addition to fabulous stickers by other artists, an original sticker that Rich made for this project. I love this guy, gloating over his kill. He's clearly a first-level fighter. Thanks again, Rich!
The sticker pictures keep coming in. Here are some more monsters to do battle with Rich's fighter: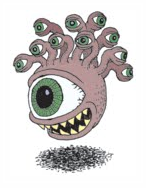 Behold! It's an Ocular Tyrant, by Patrick Smith!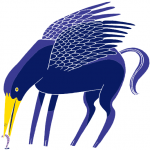 Sara Edward Corbett did a hippogriff, taking a rare break from eating adventurers or flying them from place to place.
You should probably check out Sara's and Patrick's websites for more cool pictures.
Because there is a hero for every monster, Caolan painted this version of the 1e wizard.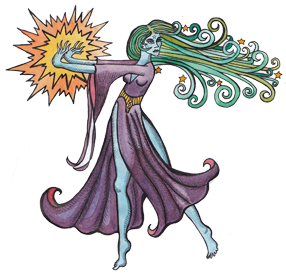 In case any of the other adventurers try to objectify her with their male gaze, she has a reminder: