The inimitable Jared von Hindman produced some fabulous paintings for the Random Dungeon kickstarter: I asked him for a dungeon, and he produced five dungeon paintings, along with five dungeon keys (which are also paintings).
Here's a sample: the Coroner's Dungeon: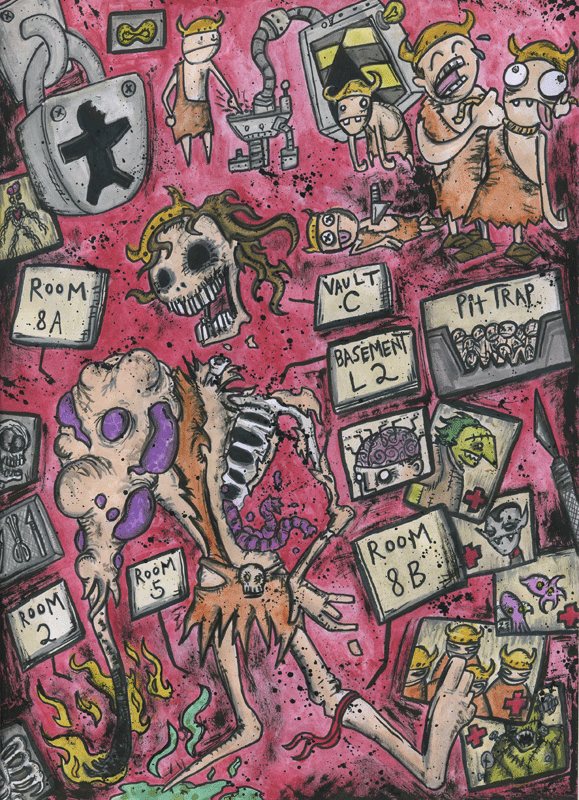 And the map key: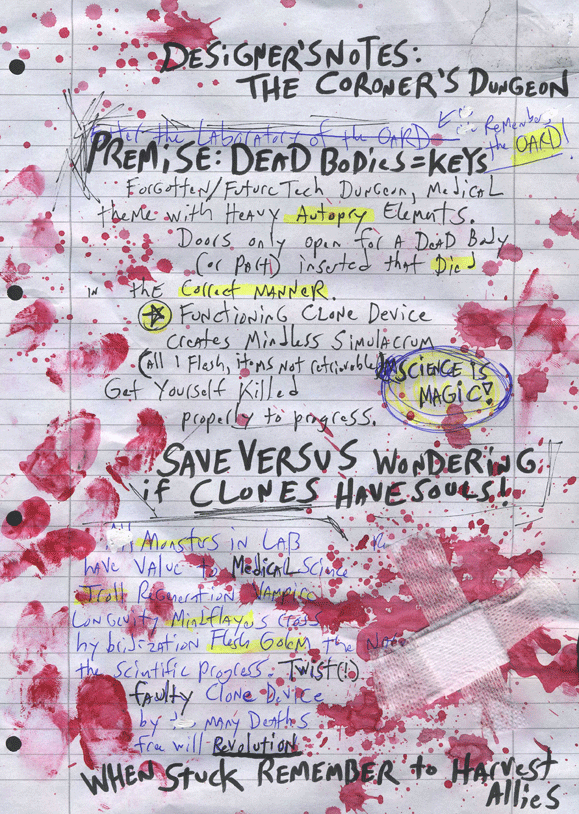 If you're interested in buying prints, I've made a store for all ten paintings on zazzle.com. Each dungeon painting print sells for $29.50, and accompanying key sell for $19.50, so you can get a full dungeon and key, both on heavyweight archival paper, for $49. All of the profits from prints will go straight to Jared – I'm not keeping anything.
Which brings me to some sad news – Jared is going through a tough medical and financial time right now. He's sick, and stuck in a hospital. He's also having financial difficulties. Tracy of Sarah Darkmagic has set up an indiegogo campaign to help him out, Operation Jared Tech, to get him enough money for computer equipment so that he can continue working. There are 13 days left: make a donation! Or buy a dungeon painting print. Either way you'll be helping out a cool artist, writer, and fellow D&D player.