On the last possible day you could order Random Dungeons before Christmas, here are a couple of excerpts:
For mad wizard PCs who want to construct their own Castle Greyhawk, here are dungeon-construction prices from Tavis and the rest of the Adventurer Conqueror King people: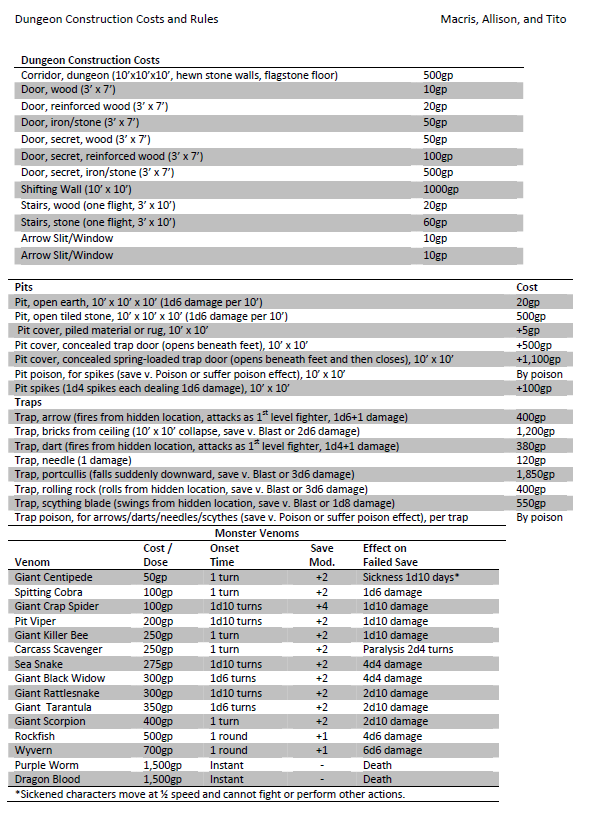 And here is part of the castle map from my adventure, "The Treasure of Castle Redrill":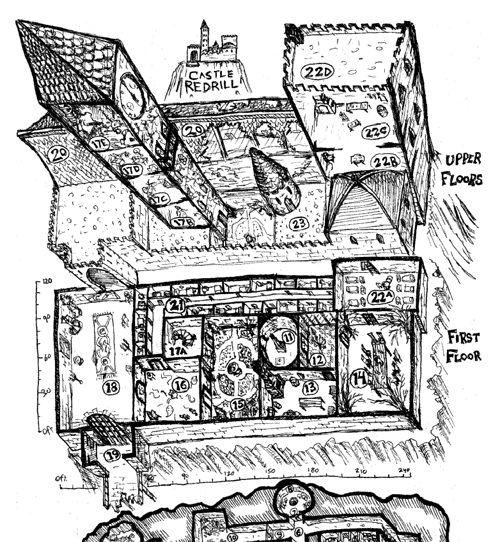 I hesitate to figure out how much Redrill Castle and its dungeons would cost to build according to the price guidelines. It would definitely take a couple of adventures to fund it.
It would be kind of fun to start dungeon-building immediately at level 1: When you find a cache of 100 GP guarded by a fire beetle, immediately go home and start working on the tiny dungeon in your celler. 100 GP, that's enough for a two-foot-long dungeon corridor! Or two stone doors! Or, best yet, spikes for your 10×10 pit (sold separately)!