GameSalute has been busy. They're doing shipping and fulfillment for my project as well as the Dwimmermount, Sunrise City and Empires of the Void kickstarters, as well as some others. Still, Dan at GameSalute says he'll begin shipping the posters this week. Thank you all for your patience!
Around the time that posters are shipped, everyone will get a URL where you can download PDFs of the posters and, eventually, the other rewards as they become available. Most of the other PDFs (all-star adventure book, board game, etc) aren't ready yet, but one reward that WILL be ready for $22+ backers (and $15 backers) is a PDF version of Paul's DM Notebook!
I've been working on the DM notebook for a lot of hours over the past month, and it's just about done: I just need to do one or two more illustrations. It weighs in at 64 pages. This will be a beta version of the book. I'd love it if you guys each tested something from the notebook in your next game and sent me some feedback. Next month or so, I'll update the notebook and make the final version available as a PDF and on lulu.
In the meantime, here's a big chunk of Chapter 7, which includes prices for big-ticket items like castles and armies, and gives rules for running a barony of your own.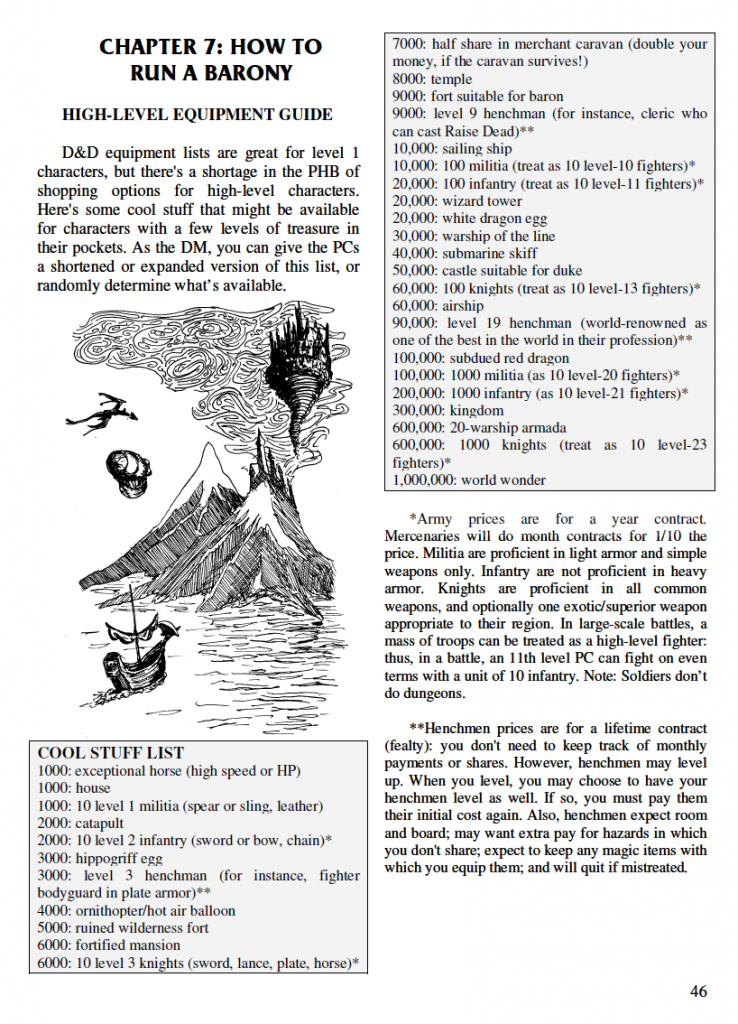 Also, here's a picture I drew yesterday, for the Epic Adventures section of the book.