Intelligent flying carpet: PCs who solve a runic puzzle woven into their carpet might discover that it can not only obey voice commands, it can be trusted on independent missions. While it can't communicate with the user (beyond "fly up for yes, fly down for no,") it will happily follow orders to rendezvous at certain places at certain times. Furthermore, when its owner whistles, the carpet will speed to his or her side.
My old
houserules for leveling magic items
mean that every piece of magical treasure has the potential to gain power in ways that the players can't predict. Furthermore, WOTC recently invented the concept of the "rare magic item," but we don't yet have lots of examples.
While some items may get mechanically better (for instance, a +1 sword becomes a +2 sword), it's more challenging to improve items that don't have numeric bonuses. I thought I'd go through the Wondrous Items in the 4e Player's Handbook and give examples of how each could gain powers that reflect their history.
Roll 1d6 for personality quirk:
1: The carpet hates one person in the party. It will tip upside down if that person ever boards the carpet first.
2: It has knowledge of some ancient secret, knowledge which it can't communicate verbally. It will occasionally disoebey orders and take the PCs to the site of important clues.
3: It's feisty and protective of one of the PCs. It will butt attackers in the knees. It has a small chance of tripping opponents.
4: It has a bad sense of direction. Every time it travels independently, it has a 20% chance of getting lost.
5: It was once a war carpet. It quivers with excitement when it scents battle. It can charge, in which case you do an extra die of damage with lance and spear hits.
6: It is old and threadbare. It wants nothing more than to lie on a floor in a nice study. It rises from the ground grudgingly, often pretending not to hear its command word the first time.
Caravan carpet: The problem with most flying carpets is that they're not practical transportation for a family. They can only hold 1 person, or at most 1 person and a princess plus monkey.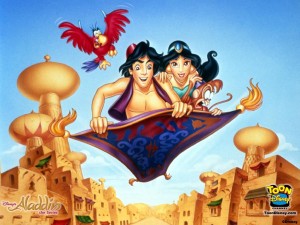 This carpet can be modified to hold up to 8 people in comfort on overstuffed chairs.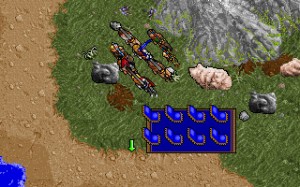 Sports carpet: If properly tuned by an expert weaver, this stylish red carpet's speed permanently increases from 6′ to 12'+1d4. Every time the carpet is tuned up, reroll the 1d4. When the carpet travels at a speed over 6′, the swooshing note of its passage is audible within 100 feet.
Tags: equipment