The Bronx has some seriously D&D subway stops. Kingsbridge? Castle Hill?
I drew a fantasy map of the Bronx, just in case you want to run an epic D&D campaign based on the Five Boroughs. All the locations are based on Bronx subway stops.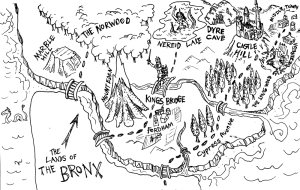 Click to enlarge
For reference, here is the real thing.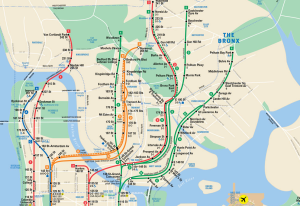 Click to enlarge