I originally drew this poster for the Gygax Memorial. I sold out of my first run at Gen Con for $10. Now you can buy them for $7.50!
The 18×24 poster contains the complete rules for random dungeon and wilderness encounters in infographic format, and illustrations of every single OD&D Brown Box monster (200+ monsters), including the rarely-used ones like "thoat," "thoul" and "titanotheres."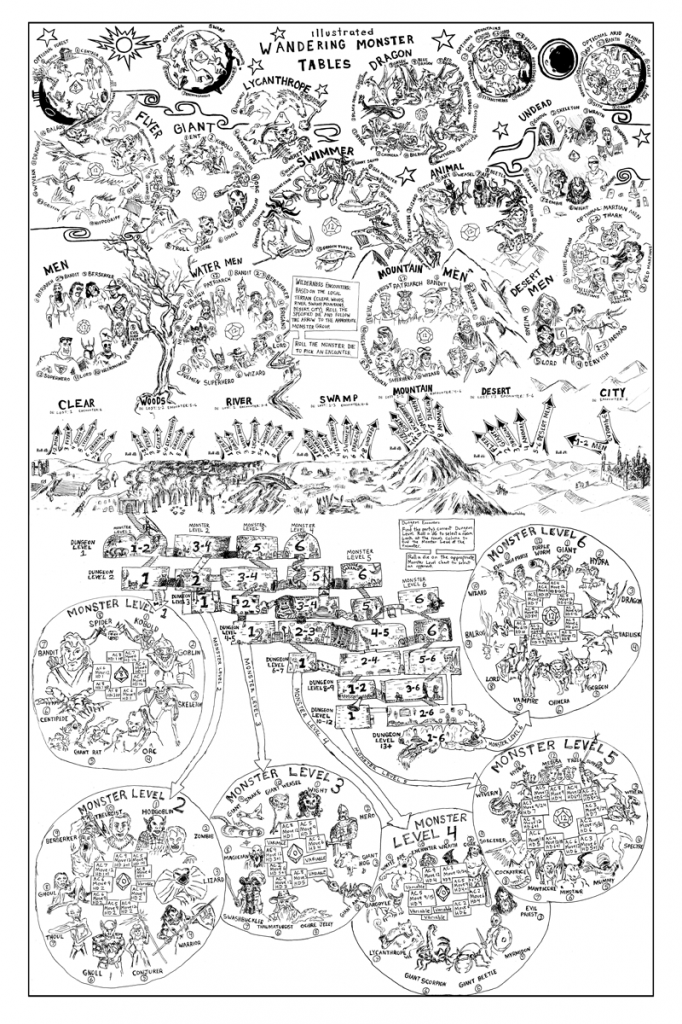 Put this on your rec room wall, and you can use it to generate random encounters without having to flip through books, or just stare at it glassily while descending into a spiral of madness.
Price: $7.50 + shipping
Sold out!
This poster is currently sold out, but I'm running a kickstarter to get it back in print, and also to print a new poster, "Random Dungeon Generator as a Dungeon Map". Check out the kickstarter and help me get the poster back in print!
Tags: oldschool