A friend of my wife's said, "My dad has a giant box of D&D stuff in the basement. A friend of his gave it to me but I never played it. Do you want it?" Casually flicking some invisible cigarette ash off my perfectly-creased lapel, I murmured, "sure, if it will help him clear out his basement."
I got the box in the mail today – a banker's box filled with 45 pounds of Dragon magazines, books, and modules. Here's the haul.
The previous owner of this stuff seems to have been playing D&D right before I got into it. His Dragon Magazine collection goes from #87 to around #140, overlapping with mine for a few issues. He has the same hardcovers I had as a kid – I never re-acquired most of them, and I'm glad to see them back.
What's really new to me is the modules. As a D&D-playing kid in the 80s and early 90s, I never had a single module. For years, I've heard people talk with bated breath about their experiences playing Against the Giants, In Search of the Unknown, Vault of the Drown, Descent into the Depths of the Earth, Isle of Dread, Ghost Tower of Inverness, and the rest. I'm excited to read them.
Finally, the original owner's D&D notebook and a few characters are in the box. Check out this sweet world map: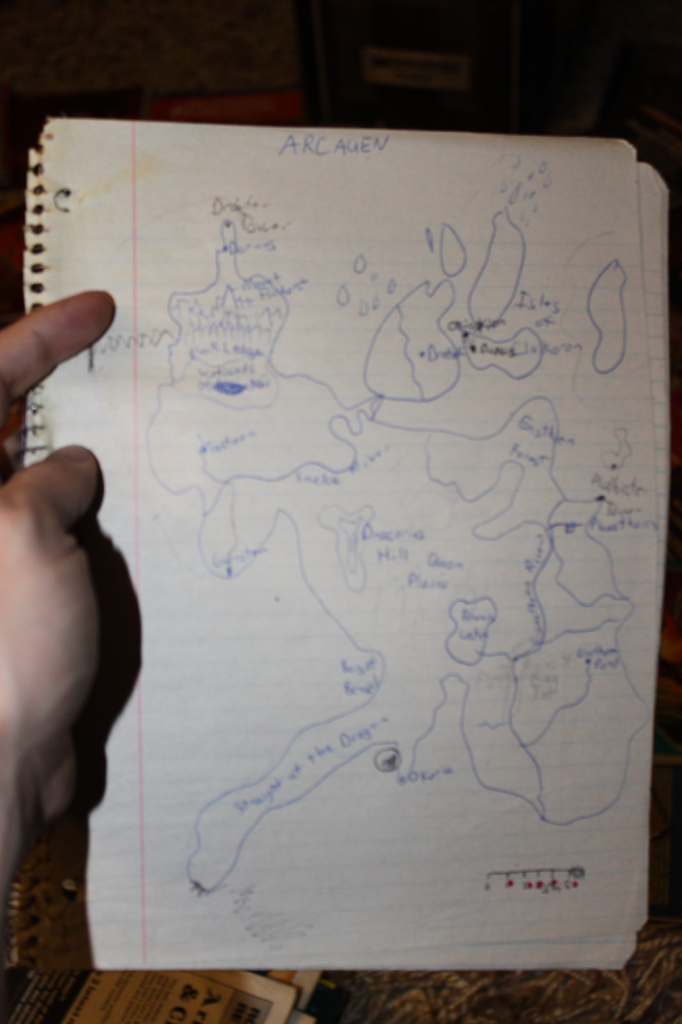 It would be totally great to share this random 80's kid's campaign world. Next stop: Arcauen!
Besides Arcauen (obviously), what should I read first?